If you are in the market for a motorcycle, it is important to be sure of the type you need. However, with so many types of motorcycles available, it may be overwhelming to comb through them to find the type that works best for you. This article is a comprehensive guide to motorcycle types.
Standard motorcycle
This is the most common type of motorcycle on the road. They have a simple design, which allows them to be affordable, easy to operate, and able to fill the needs of most bikers. It comes in different capacities, from 125cc up to 1,000cc.
Standard bikes are practical for everyday use. They can easily carry loads and are a good fit for first-time motorcycle users.
The Cruiser
This type of bike is meant for cruising around town, and not necessarily for your rugged country rides. It usually has a lower seat height and you may feel as if you are sitting inside the bike, instead of on it. This low-slung motorcycle can cover miles and usually comes with accessories to make rides easier and more comfortable. It is great for both beginners and experienced riders.
Sports
If you need a motorcycle that is fast and agile, you need something under the sports category. These bikes are popular for the forward-leaning position that they place the rider. However, shorter riders may need to stay on tiptoes.
Sports bikes are usually on the lighter side, with materials such as aluminum.
Touring
Touring bikes are often larger because they need to support many features to be capable of long-distance rides. These are the bikes that can handle cross-country travel. The seats, controls, brakes, etc, are designed for the rider to remain comfortable even after many miles. Touring bikes typically have huge fairings to provide some protection from the wind and elements on the road.
To keep up, touring bikes have powerful engines.
Sport Touring
This type of bike is a cross between sport and touring motorcycles. They come with higher seats than the touring but have better luggage management than sport. The most important aspect is balancing the requirements of the two different types of bikes. Hence, the engine is usually mid-range.
Dual Sport
Also known as dual-purpose or adventure sport, this type of motorcycle is the real hero of the motorcycle world. You can take them literally anywhere. To be able to cope with the various type of road they will encounter, dual sport bikes have a more active suspension. However, they do not come with many storage options, although after-market modifications may be possible.
Scooter
While some bikers dismiss scooters, they will get you to your destination just as well. However, you may be restricted to non-highway roads because of their low power, but that may be adequate for your commute or daily errands.
Moped
It can be argued that a moped is a smaller scooter, but there are technical differences between the two. For example, a moped is typically built on frames similar to bicycles and uses smaller engines, which could be electric.
However, mopeds are running out of style in many parts of the world.
Off-road
If you prefer to explore the rugged paths of nature, your best mate is an off-road motorcycle. Your seat is higher to keep you away from brushes as much as possible. They also come with a top-notch suspension to absorb the shock from the bumpy roads. They are also usually lightweight.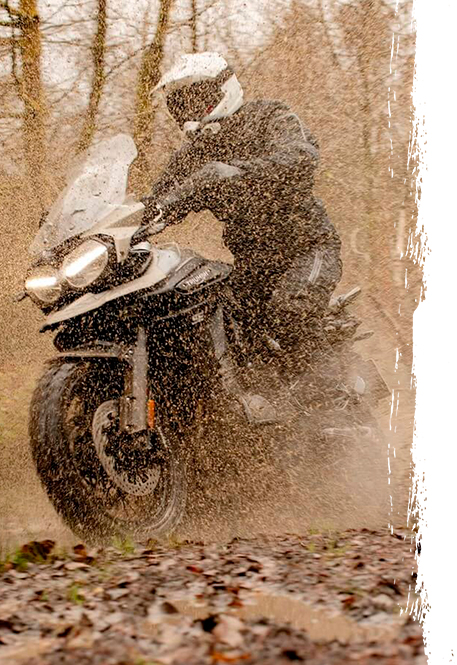 Conclusion
There are many types of motorcycles that you can choose from. Also, you have the option of brands; some offer more features than the competition. The model you get may also depend on your budget as you may select from different price points, from standard to premium.