Riding a motorbike is like an art, something you do because you feel something inside. These words, spoken by Valentino Rossi, reflect how personal a riding experience is. If you are planning a motorbike adventure, one of the most important choices is the bike you'll ride. 
This post will guide you through the road to a motorcycle rental, considering both the renting service and the bike itself. From touring to classics and off-road options, the spectrum is boundless. Thus, this advice will make sure that you find the right fit for you.
What to consider while selecting a motorcycle for rent
Before even choosing the rental company, the one thing you should be clear about is what you want to ride. Something that should always be the very first consideration is your level of riding experience, considering the weight and motor (CC) that you are able to handle. 
Being in your comfort zone, especially on new routes with no supervision, is one of the most important considerations for riding safely and having an experience of a lifetime. If you are looking to improve your riding skills or starting off your off-road journey, adventure trainings and experiences might be ideal for you.
Now let's focus on how to choose the best motorbike model depending on the type of ride you are planning.
Road rental and touring
Road trips, especially if carrying a passenger with you, require motorbikes that offer ample space and that are comfortable. 
Depending on the length of the rental, from street motorbikes (which are lighter and have an aesthetic appeal), to touring motorbikes (which are heavier and offer comfort over design), there is a wide range of options from which to choose.
Off-road routes and adventure
If hitting off-road trails is your type of fun, adventure class bikes are perfect for getting dusty on thousands of trails. These are geared towards more aggressive street riding and have a very different look compared to Touring motorcycles.
Triumph's Tiger motorbikes, including its Desert and Rally editions, are perfect for mountainous landscapes, ready to withstand extreme riding conditions. Within the spectrum of ADV options, the different types of bikes are suitable for riders with different needs and different levels of experience.
For instance, a Tiger 900 Rally becomes a very good option for those riders who extend their trips for off-road sections very frequently, while the Pro version of this bike is perfect for off-road experts and assertive maneuvers.
On-road and off-road mix
In these cases, where the rider is planning to experience a healthy mix of on-road and off-road riding (including grave, service, and fire roads), hybrid models that combine characteristics and features from both worlds.
Triumph has found the perfect mix between the world of competition and that of road motorcycles, under the same concept. Triumph's Scrambler motorbikes are ideal for a more rugged ride, where you spend most of the time on-road and spend time on off-roads for some portions of your trip. 
What to look for while choosing a motorcycle renting service
Once having clear the type of motorcycle that fits you best, it is key to select the best possible renting service, so that you feel comfortable and safe throughout the whole time. Safety is paramount in motorcycling, so whoever is supplying you with the bike should surely be professional and trustworthy. 
The following are the main considerations you will have to think about when searching for the best rental company.
It may interest you: Dakar rally myths reveal the secrets of riding in the desert to motorcycle lovers
Price offering and reviews
"Cheap motorbike rental" appears as one of the most popular Google searches when related to renting motorcycles. It is completely understandable that one wants to find the best possible price and pay just enough money for a fun experience. 
However, never sacrifice quality for money, especially in renting or buying a motorbike. Because quality means safety, and there are many underlying costs behind motorcycle rental companies. Many of them are to do with the strict maintenance of bikes, which is what secures that they are in optimal conditions.
The best you can do is spend time on your research, compare different options, value their reputation and always read reviews. Because if you find a super cheap offer, there is probably something more into it.
Further considerations
Riding a motorbike involves much more than just the bike. The essential equipment that goes with it plays a huge role not only in the rider's safety, but it is also key to feel comfortable and enjoy. A rental company should give you the option to additionally rent everything you need for the occasion: helmet, gloves, boats, jacket and pants. 
This is mainly because professional companies encourage you to comply with at least the minimum equipment required: a helmet, gloves and a jacket. Make sure to give essential equipment the same importance you give to your bike.
Other considerations are in terms of mileage limitations and prices, insurance and coverage, roadside assistance and minimum rental requirements. Although every one of these aspects is largely subject to your individual hiring expectations and needs, it is very necessary that the company is transparent about it and gives you all the information you should require.
Sublime rental experience with Billy Goat Garage
Triumph has continuously reinvented its classics to obtain the best possible balance between retro style, heritage design, modern technologies and performance. Its collection of performance and adventure/touring motorcycles provides consumers with dynamite-looking motorbikes that have an even more dynamite-performing power.
Also, if you want to discover Málaga (Andalusia), don't miss the opportunity to see Momondo's guide. Take a look and discover the best of Málaga: what to do, when to go and much more! Unique and amazing experiences to visit the most popular places.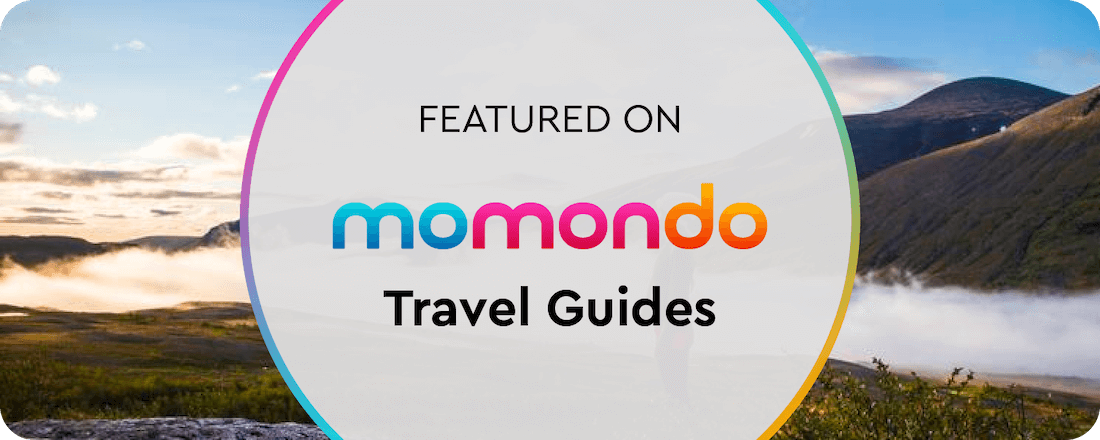 Billy Goat Garage offers a selection of the best ADV and on-road moto rentals, together with experiences that reinforce the big ride side of life. 
We guide you from the moment you contact us until the very end of your trip, providing you with 360º facilities; from full coverage to 24h road assistance, the newest Triumph models and all our expertise.
If you think about trying one of our motorbikes we will make sure it is the ride of your life!